You know It's never intentional I leave these journals empty for over a year and not post anything. Considering I was doing that a lot and slowly quieting myself in these journals bothered me. I feel I should post something new in regards to the projects I've been doing and some vagary regarding personal life. And an attempt to shill and sell some of my art to clear some space and pay for some things coming up. An maybe talk about a few things. Some argue I get too personal, but I like having this stuff written down. Never talk about people, just shit that goes on with my brain and events. People have another place and I like keeping that level quiet. Everyone's opinions vary with that, and that's fine.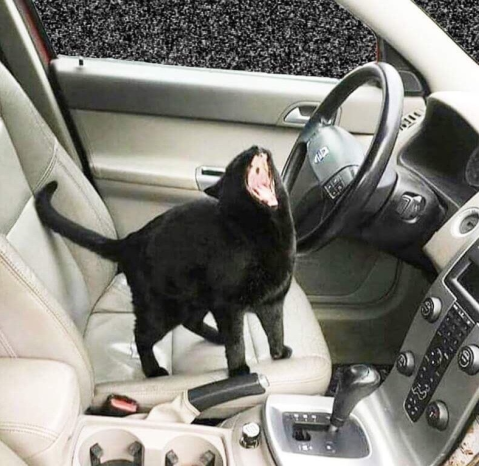 It's been a bit of a busy time since I last posted. I haven't really been doing so hot since the beginning of 2017 and I've kept that quiet for a very long time because I've felt embarrassed and letting that part affect friendships and work. Probably not for the best because it let to a massive breakdown back in April this year and hoping I didn't break anything in the process. I mean now it's funny to look back at it since I had Tetsuo the Iron Man playing while that was going on. With people that I've come to regard as very close they assumed it was a few things that led to it, or thinking it was related to them. I'm very used to dealing with these types of breakdowns alone, more so since the last bad one was way back in 2012/13. The fact I had another one was very troublesome and even now I'm still upset with myself I relapsed in the ED and the self harm on my knees. This time I had people kinda talk to me to make sure I didn't go off the deep end too much. Now it's fine I've been a lot more level headed, despite some things going down and ending something that went on so so many years. But with that a start of something new that's a bit scary and just concerned with how it would work out. at this point you go along with it and hope for the best and being open with feelings and shit. Too many things get lost in writing and voicing just being honest and talking is super helpful. with all not just with your significant other but with friends and coworkers and whatnot. I've been on/off writing this so I lost y train of thought.
I think to keep it short is that I'm scared and anxious as fuck but haven't been level headed and curving the drinking in awhile and I like the feeling it's freeing. And not feeling scared of being 100% to those I care about.
I've been pretty open about that for a few years now since a lot of my work kind of deals with that and the night terrors/hallucinations that have happened since I was young. Some argue it's putting yourself out there, but I say it really helps. I've had some very special friends which made getting my shit together a much easier process. Of course a few fights, a few people not wanting to see loved once go through the hurt you may suffer opening your innards to someone and to have vinegar poured all over them.

I don't remember where I was going with the earlier stuff. Just doing better and it's a nice change instead of having the frequent episodes of staying in bed all the time. On that last month someone got a hold of my pin from a gas station and took $2,000 from my savings and the last two weeks have been financially stressful. Bank said latest the 15th this month I should have it back. I can save I'm used to working with nothing and thankfully found a much cheaper vet for my dog.
It has been annoying as all hell trying to sell some more work. I made a post about it on my instagram, so I'll make it here too.
I have a ton of work both canvas paintings, watercolors, and a TON of ink drawings I'm looking to get rid of. I'll keep it short and sweet for the paper works because I need to make space and in need of some money.
Inks- $30 (9x12), $50 (11x14) $75 (14x16 and bigger) anything below 9x12 is pretty much 20 bucks depending on the detail.
Watercolor prices vary, but those really big 22x30 ones are gonna b like $275 and anything around that size will vary depending. Really for anything that's not ink just DM me any questions. I like dealing with PayPal better because my storenvy account tacks on an extra "Storenvy fee" and it's annoying as hell but PayPal is easier and of course I always throw in extra goodies.
Have been lax updating art here, but the most active places are my twitter and instagram (@rubbernecking) and post the most recent work there. I really use twitter for smash bros and jo jo memes alone with comic and artworks stuff.
Been doing a lot of great stuff with @SpencerXavier the Kero hero video came out this week and very happy that's finished go check it out in the video section of either me and his profiles.
Still have that same job I'm working at and been hoping for more hours, that and recent events and the fraud charge have been putting me on edge and shilling and pushing to sell more work's been at a high, but with all that I'm very thankful for new followers, old ones, and close buddies that have been there for me.
Hope you all have a good night.